______________________________________________________________________________
History Event at Town Hall:
Portraits of the Past
co-spnsored by FB-MCHS & Native Daughters of the Golden West
Saturday October 19th, 11 am – 4 pm
Learn about history on the coast. Includes guest speaker Katy Tahja, author of "An Eclectic History of Mendocino County."
at Town Hall, 363 N. Main Street, Fort Bragg
Also historic photo & book displays & exhibits.
______________________________________________________________________________________________________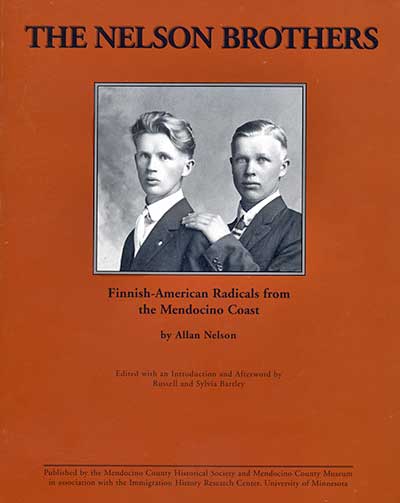 Local History Presentation: "The Nelson Brothers, Finnish-American Radicals of the Mendocino Coast"
Sunday October 27th, 2 pm – 4 pm
at the Guest House Museum, 343 N. Main Street, Fort Bragg
October is International Book Month

Local authors Russell and Sylvia Bartley will present the story of a local immigrant Finnish family that linked our isolated area with a great international movement of the 20th century.
More information has come to light since the book was published in 2005. They will be hosted by the Guest House Museum on Sunday, October 27 at 2 p.m. Light refreshments will be served. The public is invited.
____________________________________________________________________
Save the Windows Campaign Raffle
The drawing for prizes was held September 28th at 3 pm.
Thank you to all who donated prizes, contributed & purchased tickets… you helped raise more than $7000!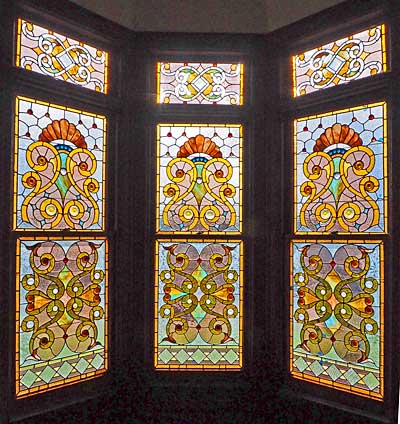 To All Those with an Interest in Local History:
Since 1892, the Guest House on Main Street in Fort Bragg has been an iconic landmark in our town. Built by lumber baron C.R. Johnson as a family home, then used over several decades as a place for the lumber company to put up guests of the mill, it has weathered various types of adversity… It was donated to the City of Fort Bragg by Georgia-Pacific Corporation in 1985.
Twenty years ago, the Fort Bragg-Mendocino Coast Historical Society was formed to assist the City of Fort Bragg in maintaining and operating the Guest House, and keeping its doors open to the public as a museum to educate visitors about our region's past. This relationship between the city and the historical society has ensured that this magnificent home, so central to the history of Fort Bragg, continues to anchor the town and provide historical perspective to local residents, schoolchildren, and tourists.
And this is where YOU come in! We are asking for your help as we undertake the preservation and protection of the beautiful stained glass windows which are such an important feature of the Guest House. The windows are original to the house, and miraculously survived the 1906 earthquake unscathed, though much of the town was destroyed. The 127-year-old windows need to be repaired to stop them from leaking. The Historical Society commissioned a survey and condition report of the windows (completed in 2017), so we know what we're up against!
This is why we are urging you to join our efforts to preserve this important feature of our local history.
We have raised more than $7,000 towards the preservation of the windows so far. With the help of local merchants, artists, and service providers, we had some great raffle prizes.

Even though the raffle is over, you can still donate to this cause.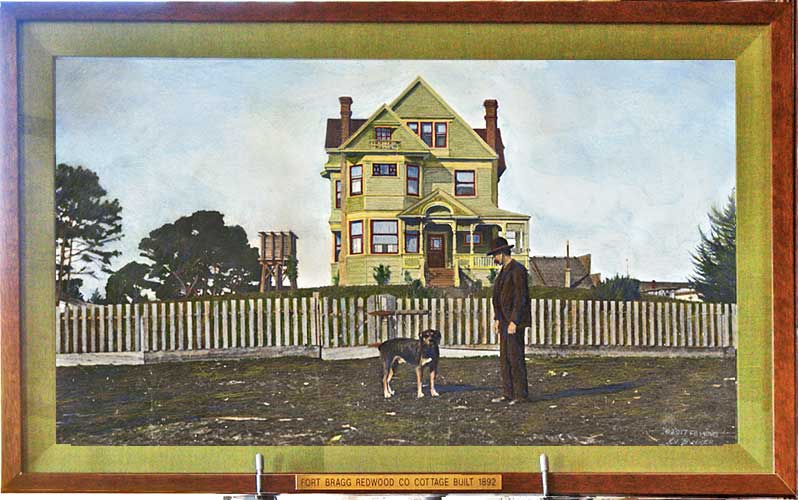 Framed photograph of the Guest House (1893) hand-tinted by Kevin Bunker