WELCOME to the FB-MCHS website.
---
Due to public health considerations, the Guest House Museum is closed to the public.
It was printed INCORRECTLY in both the Fort Bragg Advocate News and Mendocino Beacon that Wednesday, Dec 2 "Santa is coming to the Guest House Museum". We will not be having this event this year & never planned to.
(not sure why the newspaper did not consult FB-MCHS before printing this)
The coronavirus (COVID-19) has displayed a serious destructive and disruptive impact on communities with advanced community spread. In an effort to prevent an overwhelm of healthcare capacity, to keep as many people healthy as possible, and to minimize long-term economic impact, many local events, performances, conferences, meetings, and fundraisers are being postponed or cancelled. We will post here on the website when we resume regular hours.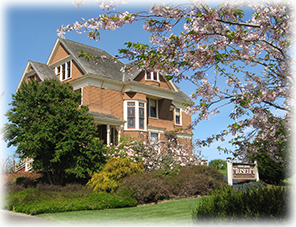 ---